Currently my books are only available in Dutch and one in German.
My latest book is a children's book about mathematics that I made with award winning children's author Edward van de Vendel and illustrator Floor de Goede.
What happens when you let a class of schoolchildren replace the boring arithmetic lessons with lessons concerning mathematical questions that are relevant to their own lives?
In this book, year 6 students rebel against their tedious maths textbook. They make an agreement with their teachers: this year they will do arithmetic lessons dealing with valuable questions related to their everyday life. Everybody will get to ask one question, and each week one question will be discussed. These new arithmetic lessons will change everything.
The questions include:
How do you win all games?
Is peeing in the shower actually good for the environment?
Are all ice creams equally cold?
How do you get rich?

Letter king Edward van de Vendel and number queen Ionica Smeets wrote this book together; master illustrator Floor de Goede brought the children to life.
'Inclusive, warm-hearted and great fun. (...) A lively, universal book' – Het Parool
'Maths for Life will also probably become a classic. (...) required reading for all teachers in the Netherlands.' – wijsmettaal.wordpress.com
If you are a foreign publisher, you can contact our agent Elaine Michon for the rights of this book.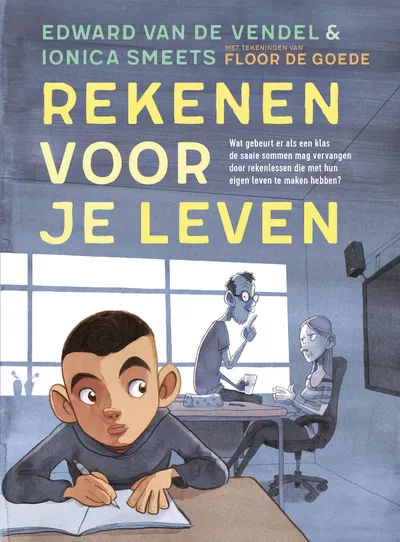 Illustrated non-fiction | 17 x 23,5 cm | 276 pages | 10+ English sample soon available.